RESOURCE:
In 1956, the City of Ferndale established its first unit of the Police Auxiliary. The mission of the Police Auxiliary is to relieve regular line officers from performing auxiliary tasks and other functions that deplete the number of regular officers on the street.
The Auxiliary Unit is used in a variety of functions, ranging from crowd and traffic control to assisting regular officers in searching a crime scene for evidence. The unit also provides important assistance during disasters, such as, securing areas and directing traffic due to downed power lines, flood areas, and many more.
The Auxiliary Unit is a group of dedicated volunteers striving for the betterment and safety of the entire Ferndale community. Visit our Community Partners page to view other organizations that are dedicated to the betterment of the Ferndale community.
If you are interested in applying for the Auxiliary Unit, visit the job page.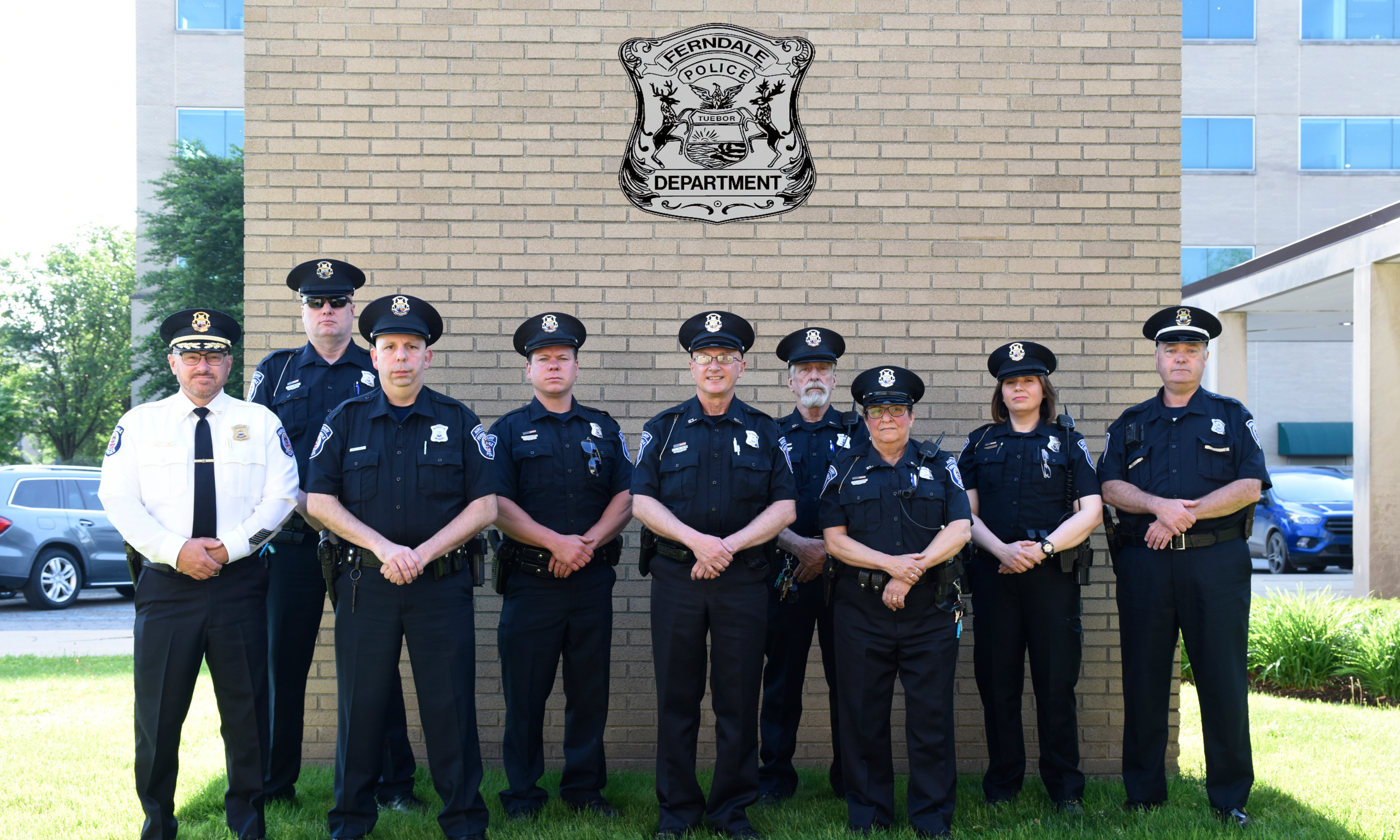 FAQs
Are uniforms and equipment provided by the Ferndale Police Department?
The Ferndale Police Department provides uniforms, name badges, and bullet-resistant vests. Auxiliary members are required to purchase a department-approved firearm and all leather gear (belts, holsters, belt keepers and cuff case). Other equipment includes whistles, flashlights, rain hat covers, and radio holsters. Equipment costs can exceed $1,500.
What are some of the functions performed by the auxiliary unit?
Emergency response (storms, floods, blocked roadways, and other catastrophic events)
Memorial Day Parade directing traffic and security at the parade
Dream Cruise traffic and crowd control
Art Fair & Pride Fair
Halloween Patrol
Evidence searches at crime scenes (assisting the Detective Bureau)
Surveillance Projects (capacity of observation and reporting via radio)
Many other city functions
What are the requirements to become an auxiliary officer for Ferndale Police?
Have a high school diploma
Be subjected to a background check
Have no criminal record
Pass an oral board interview
Approval and acceptance by the command staff of the Ferndale Police Department
What kind of training do auxiliary officers receive?
Ferndale Police Auxiliary members receive a great deal of training, both ongoing as well as formal training. Formal training is conducted at Oakland Community College, Oakland Police Academy. The Auxiliary receives 120 hours of classroom and range time, covering 14 topics in the classroom. Topics include:
duties & responsibilities
public relations
criminal law
civil liability
vehicle stops
mechanics of arrest
patrol techniques
police communication
report writing
drunk driving enforcement
traffic direction and control
first aid
narcotics and dangerous drugs
firearms training
defensive tactics