Town Hall Meeting: ARPA Funding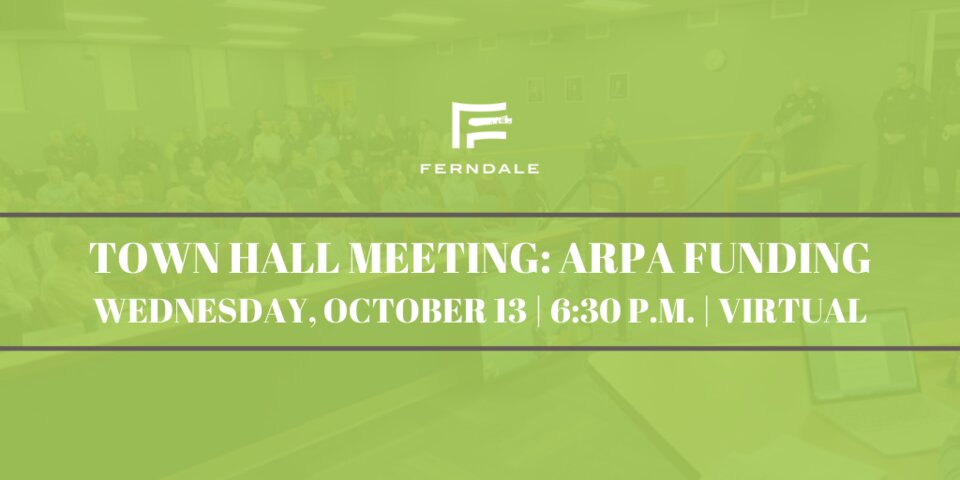 TOWN HALL MEETING: ARPA FUNDING
WEDNESDAY, OCTOBER 13
6:30-7:30 P.M.
JOIN VIA ZOOM: https://us02web.zoom.us/j/83510354125?pwd=emlBS2hYT2Q2VGptb1lnVTN2NEJ1UT09‍
The City of Ferndale is set to receive just over $2 million in funds from the American Rescue Plan Act—a federal relief package intended to provide economic support directly to communities to aid in recovery from the effects of the COVID-19 pandemic. We're working to identify areas of need as we consider the best use for this funding, and we would love to hear your feedback.

During this meeting, residents can expect to understand Ferndale's commitment to this funding, how the intended use will reflect the values of the City's Strategic Plan, an overview of the current survey results, and more. For more information about the funding, please read this article.
SURVEY
If you are unable to participate in the meeting, but would still like to give your feedback, please complete this 1-minute survey.