Summer Property Taxes Available As Of July 1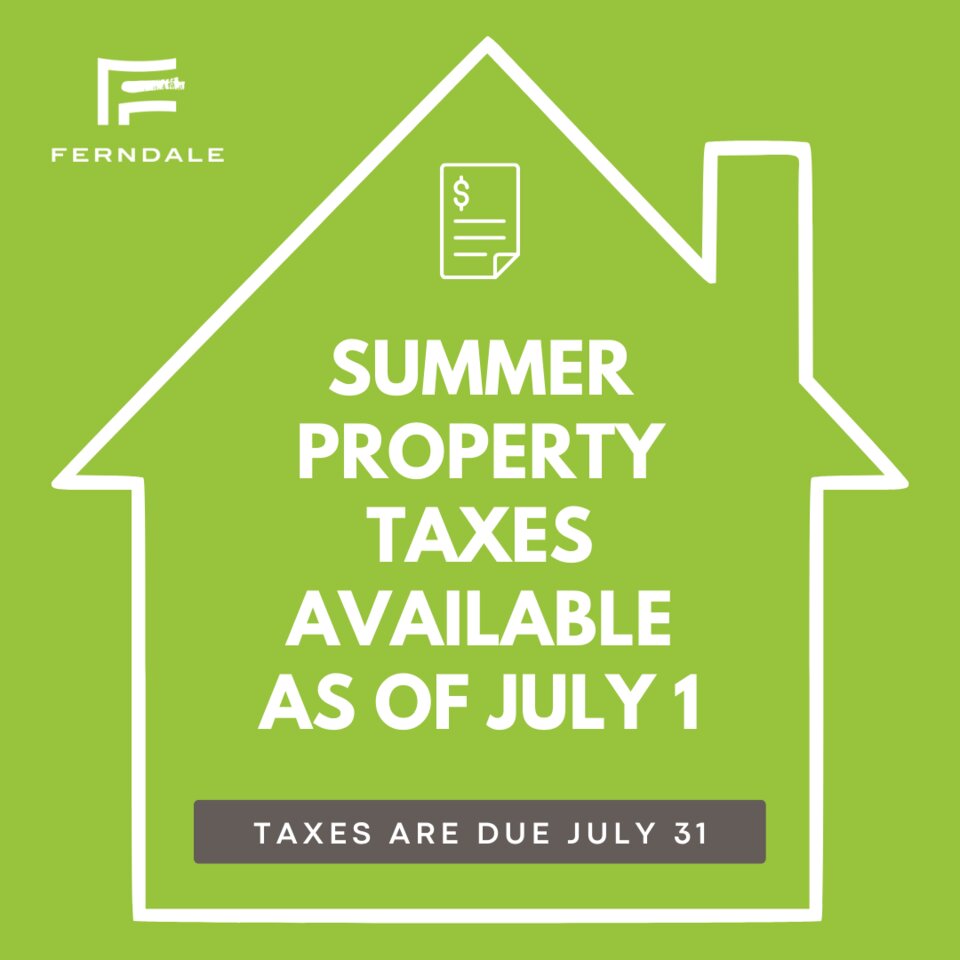 ‍
Summer property taxes are live as of Friday, July 1, 2022. Paper bills have been mailed and should arrive to taxpayers by the second week of July. If you have not received yours by July 15, please email taxbilling@ferndalemi.gov to request a copy.
As of July 1, you can view the balance due, as well as tax information and detail, online through the BS&A online portal; visit the Property Tax Information page and follow the links for your specific needs. Scroll to the bottom to view Frequently Asked Questions.
Taxes are due July 31. If you qualify for the installment plan, you will automatically receive installment coupons in the mail; they will be mailed to you separately from the main bill, and both should arrive around the same time. The first installment is due July 31. You can pay online, by mail, by phone, or at City Hall. Specific instructions for each payment method are printed on the back of your tax bill and can also be viewed online via the Property Tax Information link. Please note that if you are paying by phone, you must pay your balance in full; installments or partial payments cannot be made by phone.
Need to update your mailing address? Complete the change address form, and be sure to include your parcel number. Address changes cannot be done over the phone.
If you have any questions regarding your assessed or taxable value, please contact Oakland County Equalization at 248-858-0776. Need to pay taxes for years 2021 or prior? Please contact Oakland County Treasurer at 248-858-0611 Option 7.