Mayor Piana Receives Prestigious MML Leadership and Public Service Award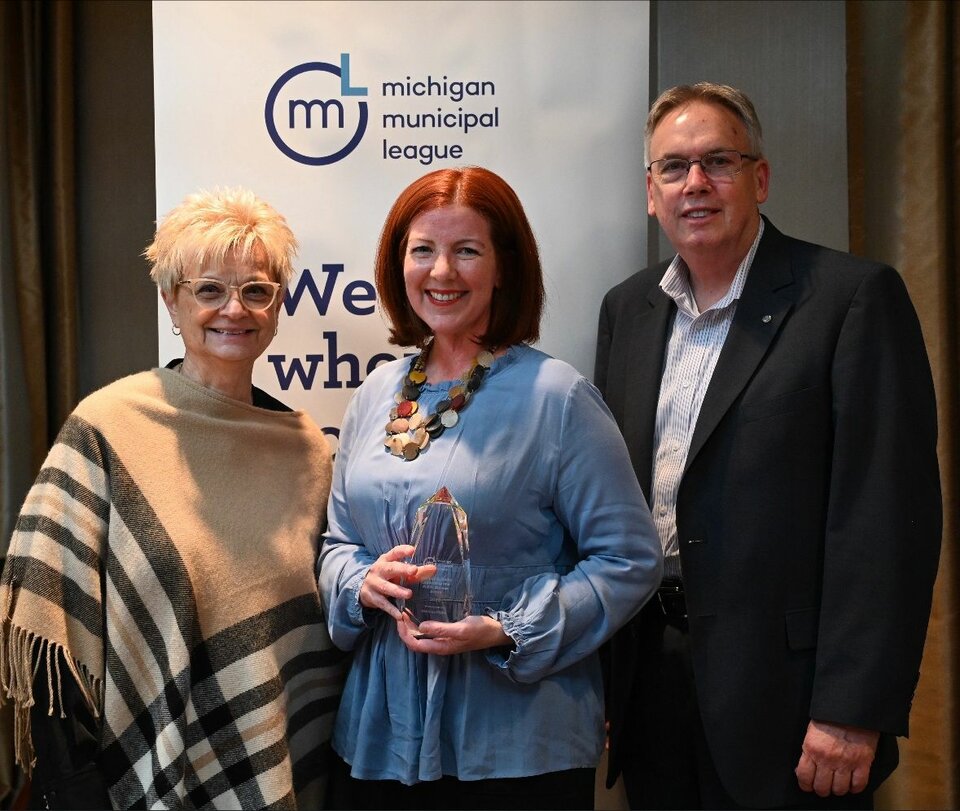 The City of Ferndale's own Mayor Melanie Piana has received the prestigious Michael A. Guido Leadership and Public Service Award from the Michigan Municipal League.
The Guido Award celebrates a chief elected official who personifies professionalism and leadership, is an active League member, is dedicated to the citizens in their community, and advocates on their behalf in Lansing and Washington, D.C.
"From everyone at the League, I would like to congratulate Melanie on receiving this award," said Dan Gilmartin, CEO and Executive Director of the League. "Melanie has created a great impact on our communities through her career that goes beyond her role as an Elected Official. She has made it her life purpose both in and out of public office to help Michigan thrive. Her leadership has led to the important advocacy work she has done on our behalf, which stretches to both the state and federal levels."
The Guido Award was presented during this year's Michigan Municipal League Convention, which took place in Traverse City.
"It's an honor to be recognized by the Michigan Municipal League for my public service," said Piana. "Behind every elected official's success is a team supporting your leadership journey. I'm grateful to my city manager, city staff, city council members, and the dedicated talent at the League, who informed and uplifted my ideas over the years. I also want to recognize my loving mentors who taught me to be an effective public servant while incubating the Redevelopment Ready Communities program at the former nonprofit, the Michigan Suburbs Alliance. It takes a village to lead adaptive change. I'm thankful for mine."
Mayor Piana has served Ferndale for nearly 14 years. In her professional capacity working across municipal borders with public service, Mayor Piana's initiatives have included advances in inclusive neighborhood economic development, mobility and non-motorized street transformations, and community engagement improvements.
Mayor Piana's public work has been recognized by:
The Southeast Michigan Council of Governments
The Michigan Municipal League
The American Institute of Architects
Oakland County
The National League of Cities
The Urban Land Institute
Mayor Piana also has a thriving nonprofit and consulting career. She has held leadership positions in regional and city community and economic development organizations, advancing strategic planning and organizational resilience. Piana consults with mission-driven organizations on strategic planning, communications, and storytelling initiatives. She completed advanced training at the Harvard Kennedy School in Public Narrative and was certified as a Climate Change Practitioner (CC-P) by the Association of Climate Change Officers. Mayor Piana is a graduate of Albion College and holds a master's degree in urban planning from Wayne State University.
The City of Ferndale congratulates Mayor Piana on this incredible honor.