National Public Works Week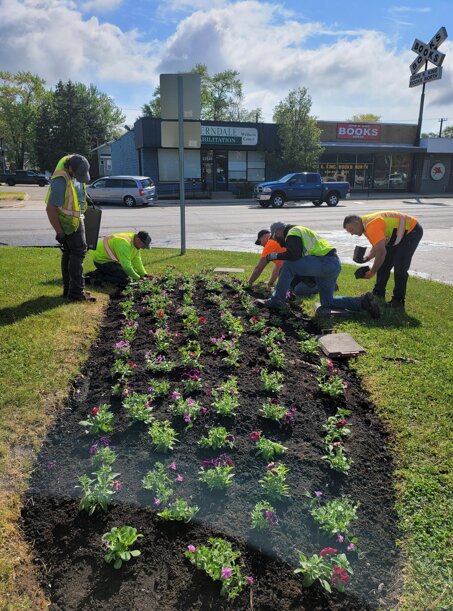 The American Public Works Association (APWA) has proclaimed that May 15-21, 2022 is National Public Works Week—an opportunity to thank and celebrate the many DPW employees across the US and Canada, as well as educate the public about the importance of public works in our daily lives: planning, building, managing, and operating at the heart of our local communities to improve everyday quality of life. This year, the theme is "ready and resilient," showcasing the public works professionals who are always ready to serve their communities, and resilient as ever in their abilities to pick themselves up off the ground after encountering challenges.
Ferndale's Department of Public Works employs more than 30 individuals responsible for preserving, maintaining, and advancing infrastructure critical to the community's health and well-being. Even in a smaller city like ours, DPW staff work hard—often around the clock, over weekends, and on holidays—operating and maintaining more than:
80 linear miles of water and sewer lines
75 linear miles of streets
2,500 catch basins
10,000 street signs
16 signalized intersections
140 acres of parkland
150 linear miles of sidewalks
10,000 water, sewer, and solid waste customers
Thousands of citizens and visitors who travel our streets each and every day
Our DPW workforce often goes unseen, responsible for so many of the things we use and experience daily—paved streets and sidewalks, running water, landscaping and greenery throughout our downtown, snow removal, and more—yet working behind the scenes, often in inclement weather, to ensure that our services are well maintained and uninterrupted.
We're very thankful to our DPW team for keeping the City safe, clean, and beautiful. Take a moment and thank the Public Works crew when you see them!