City Announces Juneteenth Celebration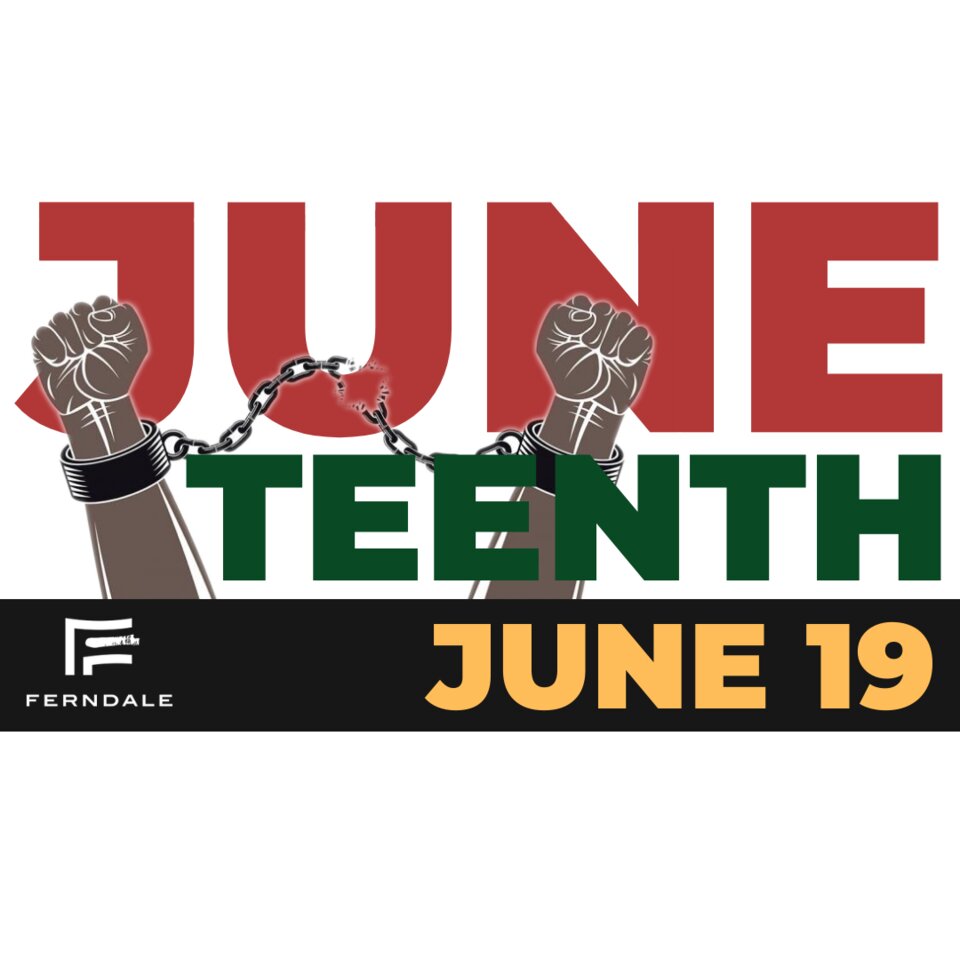 The City of Ferndale is excited to announce the celebration of Juneteenth, a national holiday commemorating June 19, 1865, when emancipation finally reached the last confederate state. Bring the whole family for an afternoon of celebration featuring poetry, storytelling, music, dancing, food, and more! Attendees are kindly asked to respect social distancing and wear a mask.
‍
When: Saturday, June 19, 2021, from 1:00 p.m. to 5:00 p.m.
Where: Ferndale Area District Library Courtyard
Schedule of Events:  
1:00 p.m. – Welcome by Mayor Pro Tem Raylon Leaks-May and Ferndale Management Assistant Danicea Woods-McSwain
1:05 p.m. – Why Juneteenth? by LaReina Wheeler and Emanuel Johnson
1:08 p.m. – Poetry Readings by Ferndale Public Schools
1:30 p.m. – Storytelling by Skip Mongo
2:10 p.m. – Motown Dream Team Dancers
2:30 p.m. – Steel-Tongue Drum Performance by Demetrius Thomas
3:00 p.m.  – Address from Mayor Piana
3:05 p.m. – Performance by Joshua James, Prince Project
4:00 p.m. – Performance by Nadir Omowale

A coloring station for children and a food truck will be available during the event.

For more information, please contact Special Events Director Michael Lary at mlary@ferndalemi.gov.
‍