The Mission and Work
The Task Force's primary mission was to make consensus recommendations for prioritizing government facility capital investments based on data listed in the 2021 Facilities Condition Assessment, empirical data from site tours, and feedback from staff and subject matter experts—all balanced against budget constraints and abilities.
Their process included eight meetings, more than 13 hours of facility tours, and extensive factfinding and discussion. The Task Force considered and evaluated facility issues that impact employee health and welfare, disparities between male/female facilities, forecasted budget needs for each facility, accessibility standards, and climate and sustainability impacts. The group then prepared and presented a report of their findings, including a long-term plan that prioritizes facility improvements for essential government services.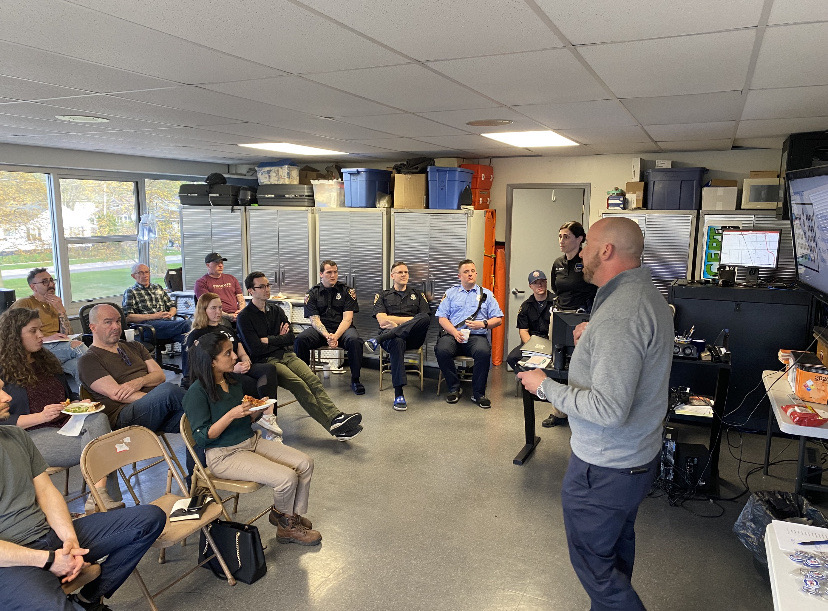 The Task Force
Donnie Johnson, Chair
Experience: Civil Service Commission, Ferndale Housing Commission, public administration, facilities management, government finance, economic development
Lynn Clark-Geiner, Vice Chair
Experience: 2022 MLUP Steering Committee, 2022 Ferndale Arts & Cultural Commission, FCCB Board Member at Large, grant researcher, entrepreneur, event facilitator and producer, community fundraiser
Chris Best
Experience: construction, entrepreneurship, custodial, maintenance, building
Rachele Downs
Experience: real estate, finance, economic development
Thomas Newman
Experience: Election Inspector Chair, LEED-certified facilities management, construction management
Carla Pareja
Experience: architecture and engineering, construction management
David Strockis
Experience: Youth Recreation Coach, architecture, engineering
Dale Vigliarolo
Experience: Ferndale Area Chamber of Commerce, 2018 Kulick Center Task Force, foofing/building structural, public administration
Quinn Zeagler
Experience: Ferndale Environmental Sustainability Commission, 2022 MLUP Plan Steering Committee, LEED-certified energy waste reduction, sustainable building operations/management