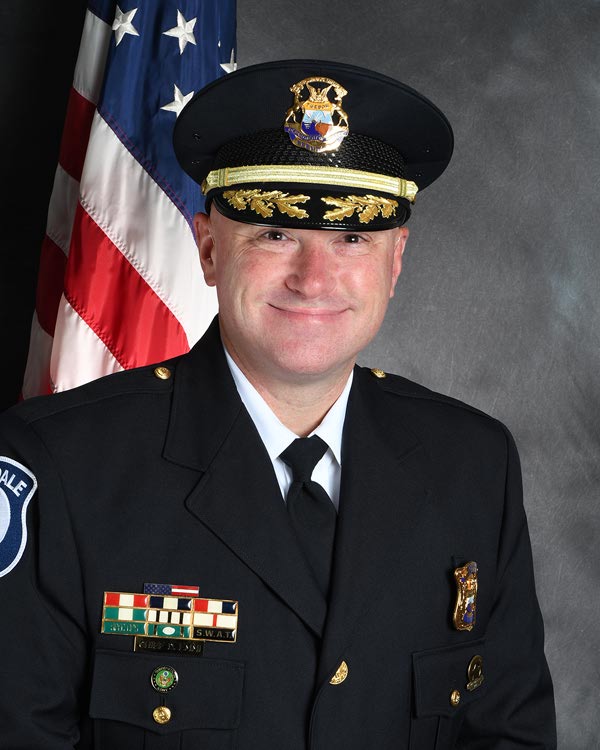 Chief of Police
Dennis Emmi
Chief Dennis Emmi has over twenty years of experience with the Ferndale Police Department, having climbed the ranks as Police Service Aide, Patrol Officer, Juvenile Detective, Sergeant, Lieutenant, and Captain. He is the Ferndale Police Department's eighteenth Chief of Police.
In addition to his positions within the Department, Emmi has served in many other roles, including:
Michigan Army National Guard
Oakland County Narcotics Enforcement Team
Team Commander of the Honor Guard
SWAT Instructor
Field Training Officer
He also carries many Professional Memberships, including the International Association of Chiefs of Police, the Michigan Association Chiefs of Police, the Southeast Michigan Association of Chiefs of Police, and the Oakland County Association of Chiefs of Police.
Emmi is also a lifelong resident of the Ferndale community, having graduated from Ferndale High School. His parents have also served the City in a multitude of roles.