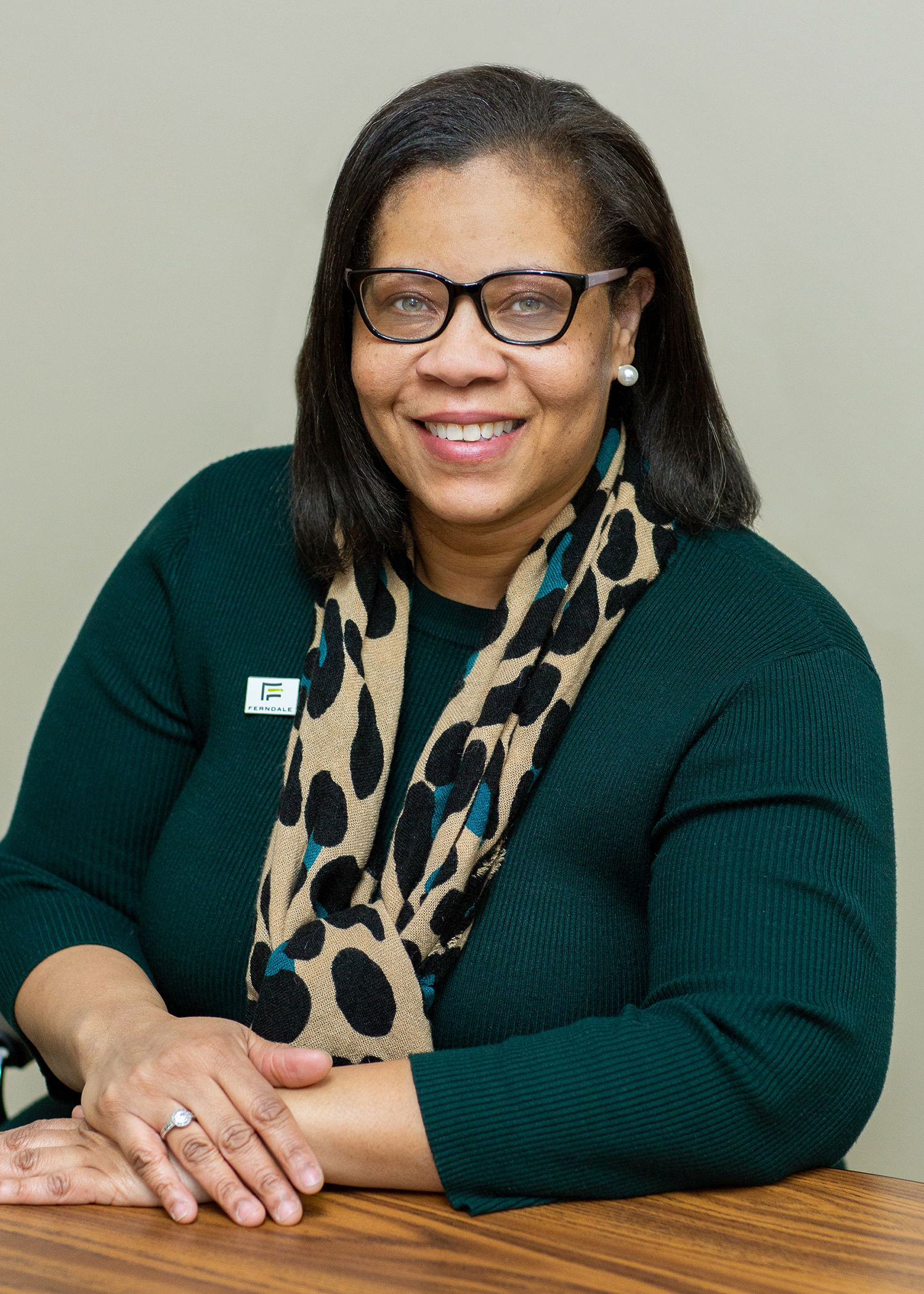 Councilmember
Raylon Leaks-May
Raylon Leaks-May has been a Ferndale resident for twenty-five years, serving in a variety of instrumental professional roles within the community. She brings to City Council a history of successful communication and collaboration with local leaders, as well as extensive strategic planning and government policy experience.
A former insurance professional and small-business proprietor, Leaks-May most recently served on the Ferndale Schools Board of Education as a trustee and treasurer. Working with the organization for more than three years, she had roles with the Strategic Planning Committee, Finance Committee, Operations Committee, and Governance Committee. Additionally, Leaks-May has a history of strong support and involvement with community organizations, including board member roles with the Ferndale Education Foundation, Citizens for a Fair Ferndale, and the Women Officials Network. She has a Bachelor of Arts in Interdisciplinary Studies from Madonna University.
Leaks-May prioritizes furthering the City of Ferndale in the areas of smart development, inclusive collaboration, and multi-generational vision—including ensuring strong housing plans for individuals of all ages; resident health and development via improved parks, recreation, and roadways; a whole-city approach to business and transportation growth and development; and a voice for underrepresented individuals in critical decision-making.
Elected November 2019
Term: Jan. 1, 2020 through Dec. 31, 2023