Frozen Pipes: Prevention, Warning Signs and Tips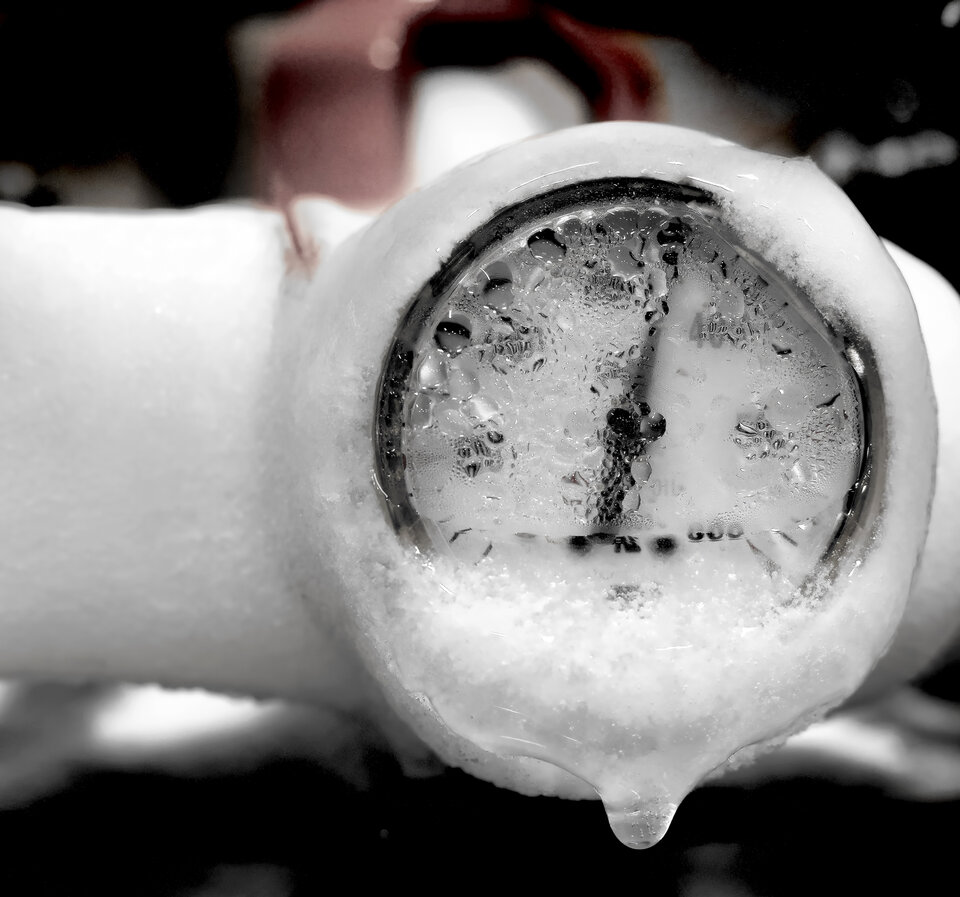 How to prevent a frozen pipe:
· Identify your household plumbing to ensure easy access to your water shut-off valves if necessary.
· If there are water supply lines in your garage, keep your garage door closed.
· Open kitchen and bathroom cabinet doors to circulate warm air around the plumbing. Be sure to move any harmful cleaners or chemicals out of reach of children or animals.
· Let cold water drip or trickle from the faucet. Running water regularly can help prevent the pipe from freezing.
· Keep your thermostat set to the same temperature day and night. Keep all interior doors open to distribute heat evenly.
· Cover outdoor faucets with a foam bib or cloth to prevent freezing and cracking.

How to spot and treat a frozen pipe:
· Keep the faucet open by allowing faucets to drip slightly. Frequently running water through the pipe will help melt any ice buildup.
· Regularly check all faucets in your home to limit freezing. If one pipe freezes, other pipes may too.
· If you suspect a frozen pipe, shut off the water supply to the location of the frozen pipes (or the entire house).
· Apply heat to a section of the pipe using an electric heating pad, electric hairdryer, a portable space heater, or towels soaked in hot water. Do not use any open flame device. Do this until the full water pressure is restored. If you are unable to thaw the pipe, locate the pipe, or access the pipe, call a licensed plumber.

Read the full recommended steps for preventing and thawing frozen pipes here. For questions or concerns, please contact DPW at 248-546-2525 (Option 3).
‍