Fall Leaf Pickup Begins October 23, 2023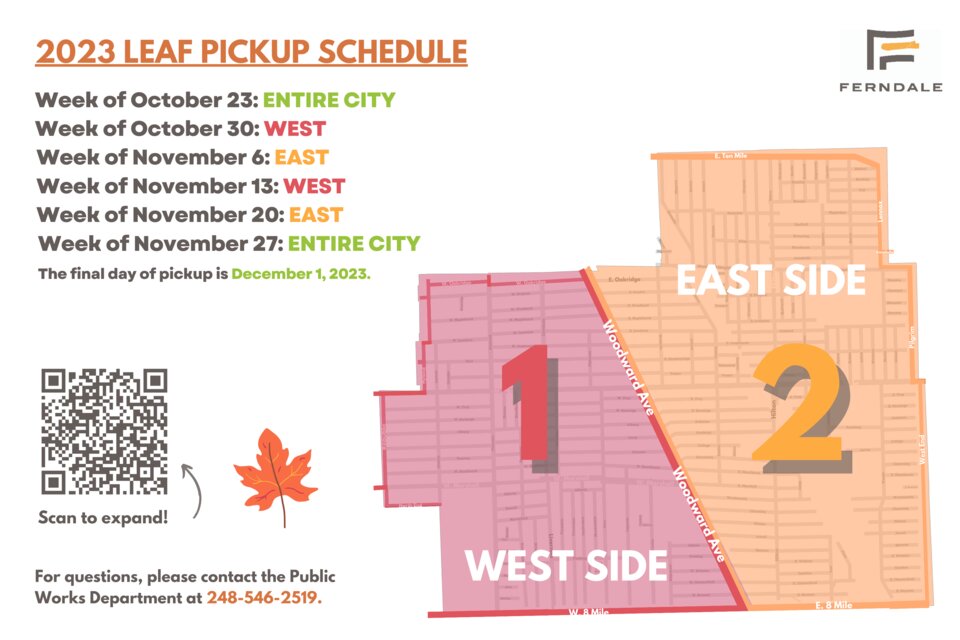 The City's Public Works Department (DPW) provides a leaf pickup program to residential streets—your tax dollars at work. The program runs each fall between mid-October and early December (weather permitting). This year, leaf pickup for the entire City begins the week of October 23, so please have your leaves raked to the curb by 7:00 a.m. on Monday, October 23, 2023. Be sure to review the schedule for the 2023 season.
Please rake your leaves to the curb by 7:00 a.m. on the Monday of your scheduled week. Avoid mixing any forms of yard debris with your leaf piles—this can cause a slow pickup process and can potentially damage machinery. If you'd prefer to rake everything together, leaves can be added into yard waste bags or containers (labels available at City Hall or the DPW yard) until the season ends in December. Additionally, DPW highly encourages vehicles to be moved to provide ease of access, as missed leaf piles can create parking hazards if stacked too high. If you miss a pickup, please wait to rake your leaves to the curb until your next scheduled time.