City Serves as Institute Partner for Mandela-Washington Fellowship for Young African Leaders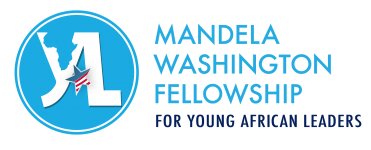 The City of Ferndale is delighted to support Wayne State University as an Institute Partner of the 2021 Mandela-Washington Fellowship for Young African Leaders.
The fellowship cohort is composed of Public Management professionals from Sub-Saharan African countries who were competitively selected by the U.S. Department of State (Bureau of Educational and Cultural Affairs) and coordinated by the International Research and Education Board (IREX). This program serves as an opportunity for participants to broaden leadership skills and foster connections and collaboration with U.S. professionals through the fellowship.
The Fellows were invited to collaborate with the City to assist with two service projects – municipal website analysis and municipal election support. The goal of these service projects was to help the cohort engage and learn about American government processes.
The program was coordinated through the efforts of City Manager Joseph Gacioch. "We were thrilled to be invited by Wayne State University to participate in the Mandela Washington program. Anytime our organization can broaden its perspective by interacting with and learning from the global community and institutions of higher education, we take it," said Gacioch. "During our brief time with our designated fellows from Ghana and Ethiopia, it was clear that we share a common motivation to exercise democracy at the local level and make a positive enduring impact at the community level. I was inspired by their professional and personal tenacity and would welcome an opportunity to participate again."
The Mandela Washington Fellowship for Young African Leaders is the flagship program of the U.S.Government's Young African Leaders Initiative (YALI). YALI was created in 2010 and celebrated its 10th anniversary in 2020. Established in 2014, the Mandela Washington Fellowship has brought nearly 4,400 young leaders from every country in Sub-Saharan Africa to the United States for academic and leadership training. The Fellows, between the ages of 25 and 35, are accomplished innovators and leaders in their communities and countries.
To learn more about the program, visit the program page.