City of Ferndale Joins ICLEI150 Race to Zero Initiative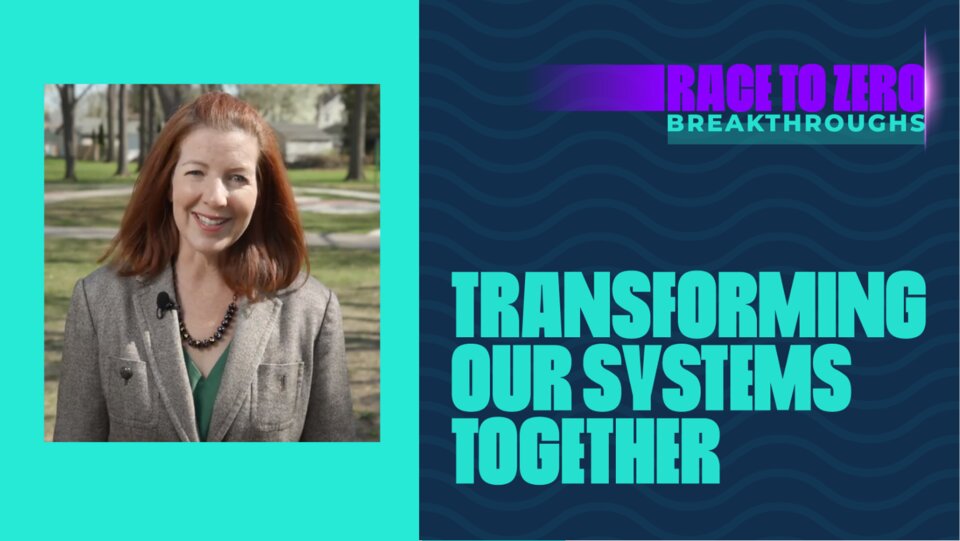 The City of Ferndale has become one of the first ICLEI (Local Governments for Sustainability) cities recognized in the COP26 Climate Champions' "Race to Zero" initiative, a global campaign to build the momentum for a zero-carbon economy.
Ferndale received the distinction thanks to the efforts of Mayor Melanie Piana, who has long worked to progress a carbon neutral vision for Ferndale and beyond. She was selected among the first 25 of 150 US leaders who will represent the Race to Zero campaign at a regional, national, and global level—an ambitious step that is expected to bring new green jobs, energy savings, and a healthier future for all residents.
"Cities across the globe are working together to tackle ambitious goals to reduce carbon emissions, and Ferndale is doing its part locally to impact this global challenge," said Mayor Piana. "It's a big undertaking to become a carbon-neutral small city – a vision I set as Mayor. We need partners with expertise and resources to guide us forward, and I'm excited for Ferndale to be recognized in this campaign."
The City became involved with ICLEI through the work of our Community and Economic Development Department and Sustainability Planner Erin Quetell. The partnership was initiated by Quetell to provide technical assistance on the City's efforts and dovetailed into an opportunity to join this critical imitative and progress Mayor Piana's work and vision.
Quetell will facilitate all climate action-related work and has recently began attending cohort meetings with the ICLEI for a separate program – the Climate Action Planning cohort – which is facilitated through other communities throughout the nation.
"I think this effort fits nicely with our Master Use Plan and Climate Action planning process we are starting this summer," Quetell said. "Participating in this will allow Ferndale to lean on the expertise and support the ICLEI has to offer."
For more information about ICLEI and the Race to Zero campaign, including a soon-to-be-released video feature of Mayor Piana, visit ICLEI's website.
‍
ICLEI150 is an initiative by ICLEI - Local Governments for Sustainability USA. It is a movement of 150 U.S. local governments to join the Cities Race to Zero by pledging to meet the climate crisis, setting a Science-Based Target, implementing at least one high-impact action, and reporting progress. ICLEI USA is the leading technical expert on greenhouse-gas emissions accounting, climate action, and resilience and sustainability planning.
‍