City Launches Facilities Task Force Application Process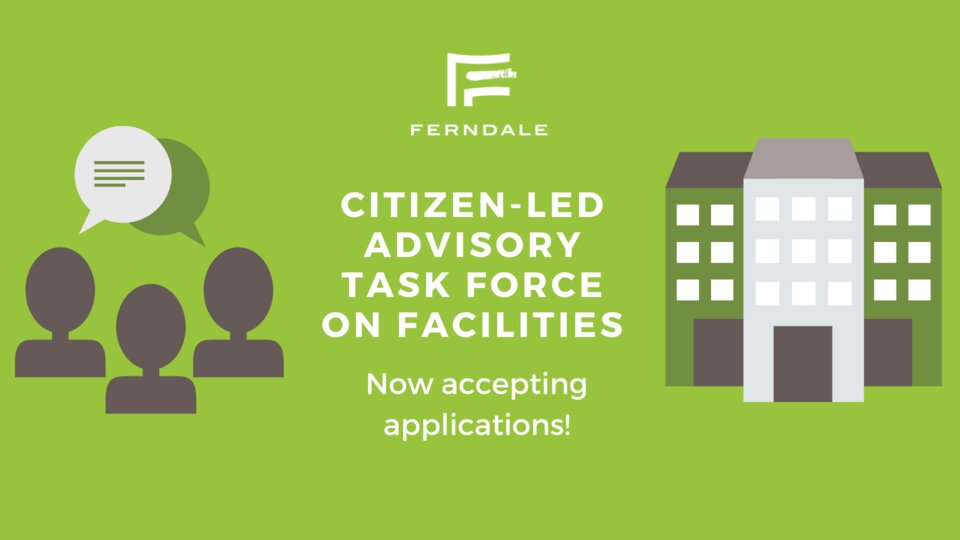 ‍
At the regular meeting of City Council on Jan. 10, Council approved the establishment of a new Mayor-appointed citizen advisory task force on facilities. The City is now in the process of recruiting people interested in developing a long-term prioritization plan for City facilities.
The City recently completed its first Facilities Condition Assessment, plus an energy audit, equipment index, and space study for each of its ten main buildings. The assessment, provided by inspection and certification firm Bureau Veritas LLC, identified a minimum of $7.5 million in repair, replacement, and preventative maintenance costs for facilities over the next five years.
City Council made the decision to work through the City Manager's Office to convene a citizen task force that will review data; consider strategic priorities, such as sustainability (City buildings are the greatest government contributors of green house gasses); and help the City as it works to creates its first Strategic Facility Plan. The outcome will be a guide to capital spending for the next 20 years, allowing the City to prioritize funding for critical repairs and invest in long-term projects for the future.
Seeking Citizens
The City is seeking 7-9 residents to serve on this task force. All interested residents are encouraged to apply; preference will be given to those with experience in the financial industry, real estate sales or development, custodial, construction management, public administration, custodial, architecture, engineering, facilities management, or economic development.
Time Commitment and Expectations
Meetings will be held between March and August 2022
Meetings will be held up to two times per month
Meetings are expected to take place in the evenings for no more than two hours
Task force members can expect to volunteer a minimum of 30 hours with potential to increase hours pending task force desires, included guided facility tours.
How to Apply
Resumes and/or letters of intent are encouraged and can be attached to the form. Applications are due by Feb. 1, 2022.
City Council will review applications and are expected to announce appointments at one of their regular February meetings.
‍