Annual Budget Meeting to be Held Saturday, March 18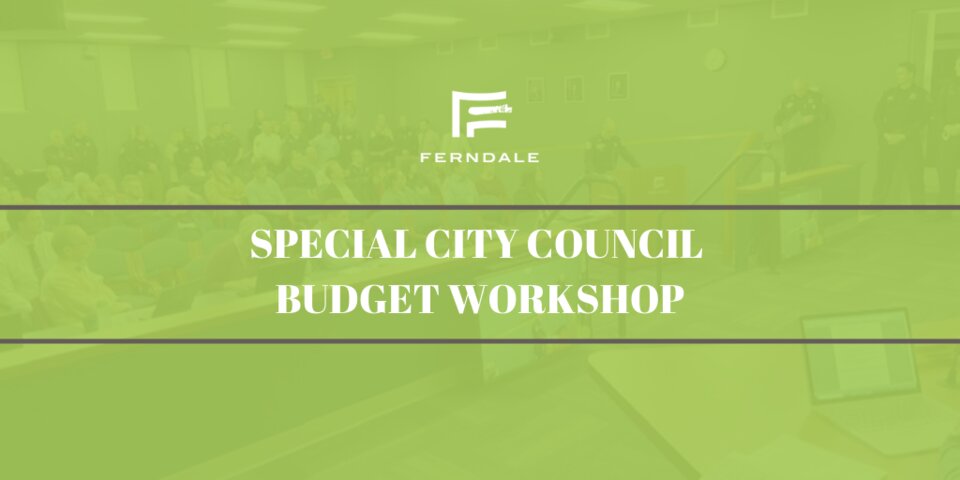 ‍
Ferndale City Council will hold their annual budget workshop on Saturday, March 18 in City Hall Council Chambers from 9:00 a.m. to 4:00 p.m.
The City Manager's office will present an overview of projected General Fund revenues and expenditures for the proposed triennial budget. Following the overview, Council and staff will discuss the organization's strategic priorities, critical success factors, and departmental needs and requests.
The public is welcome to attend. Agendas and documentation will be available prior to the meeting.
‍