2023 Elks #1588 Law and Order Awards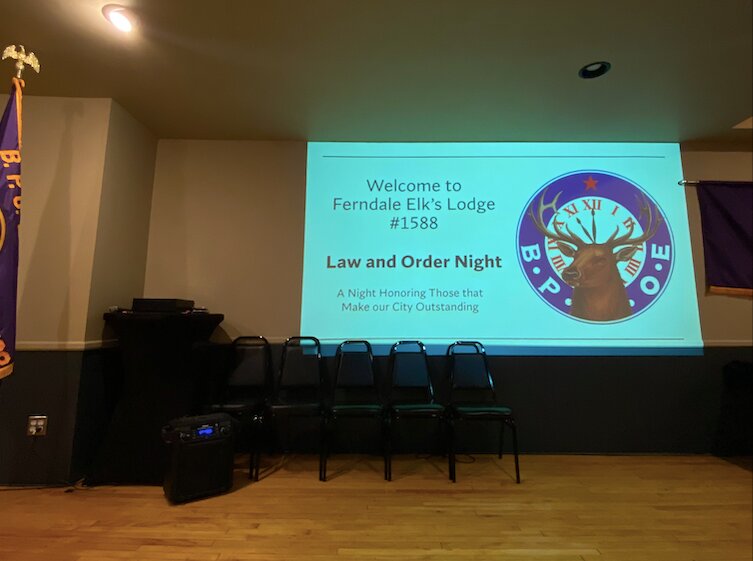 Seven Ferndale City employees and community members were awarded last night at the annual Ferndale Elks #1588 annual Law and Order Night. Kate Reynolds, Exalted Ruler of the Elks Officers, said it best, "These heroes here tonight make Ferndale a home."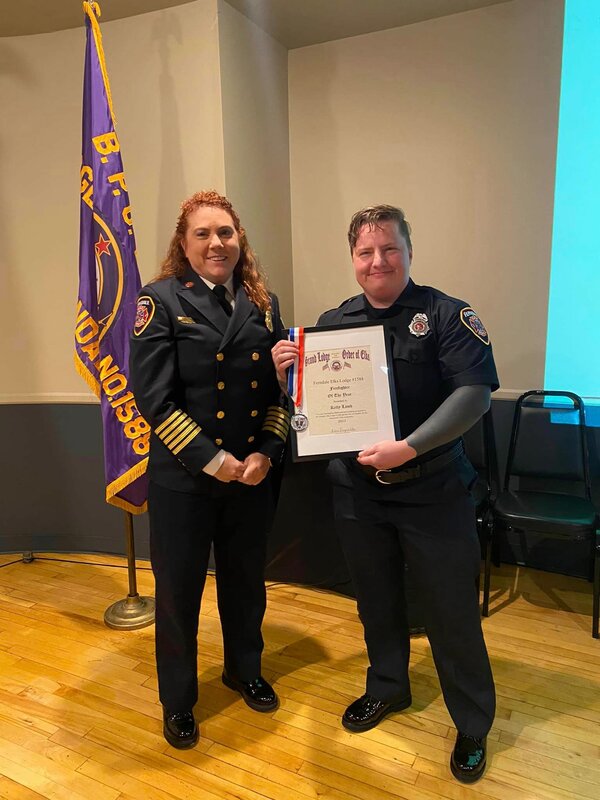 Firefighter of the Year, Kelly Lamb, was awarded by Fire Chief Teresa Robinson for her tenacity on the force and her immense dedication to help and assist other team members.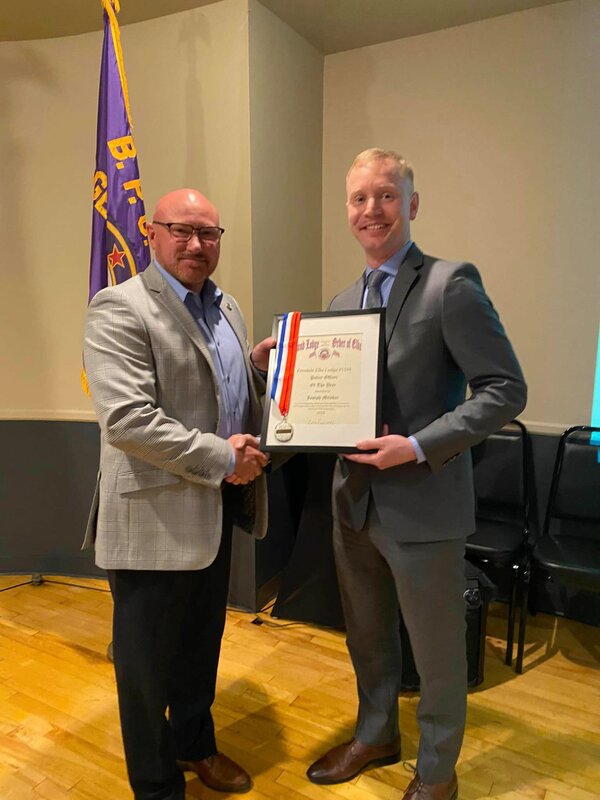 Police Officer of the Year, Joe Milobar, was awarded by Police Chief Dennis Emmi for his extensive leadership and drive, typically working long and extensive hours patrolling the night shift.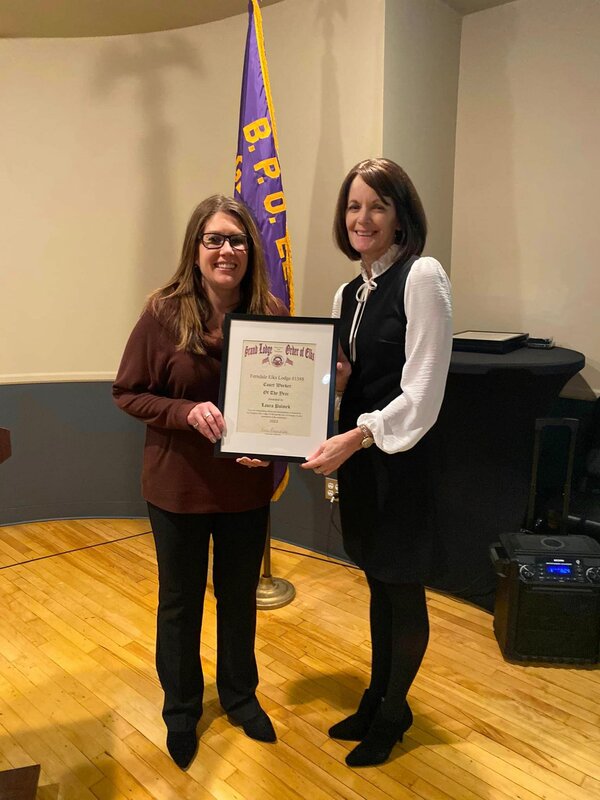 Court Worker of the Year, Laura Palmer, was awarded by 43rd District Court Judge Joseph Longo (virtually) and Court Administrator Linda Carroll for her commitment to the job to go above and beyond and swiftly step in when needed.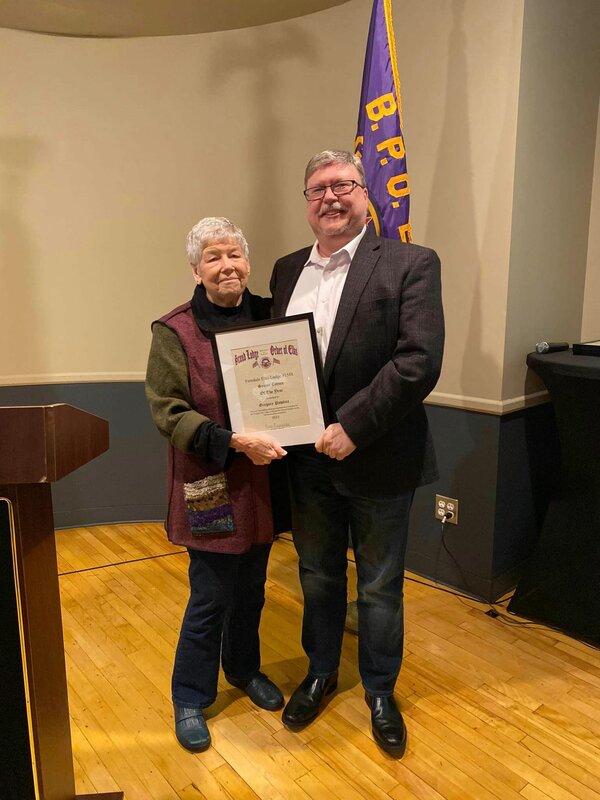 Senior Citizen of the Year, Greg Pawlica, was awarded by Senior Group President Jeannie Davis for his passion for the community throughout his time at Council and beyond—having streamlined many of the City's impactful programs and initiatives.
Public Works Employee of the Year, Mike Cleary, was awarded by Public Works Director James Jameson for his vast knowledge and experience throughout many different areas of the department and across the City.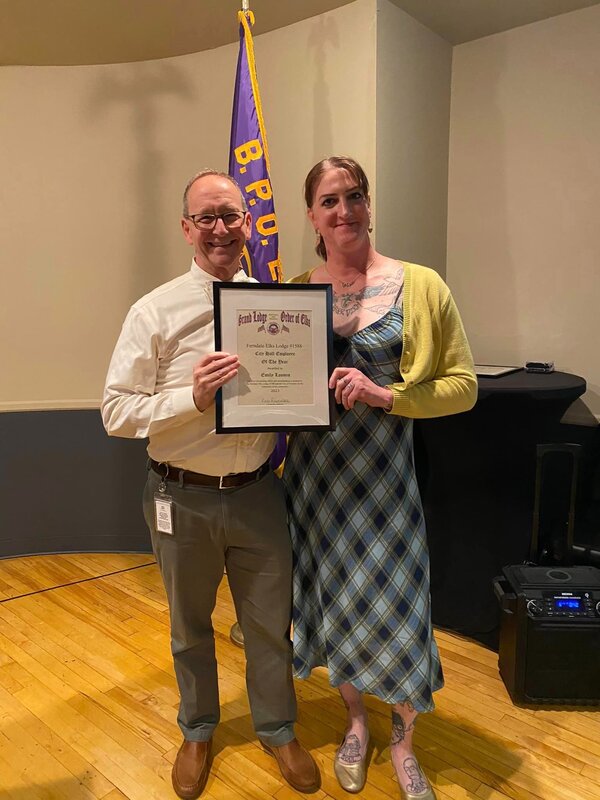 City Hall Employee of the Year, Emily Loomis, was awarded by Human Resources Director Dan Jacey for her impeccable customer services skills and esteemed talent and drive—having completing nearly 10,000 inspections for the City!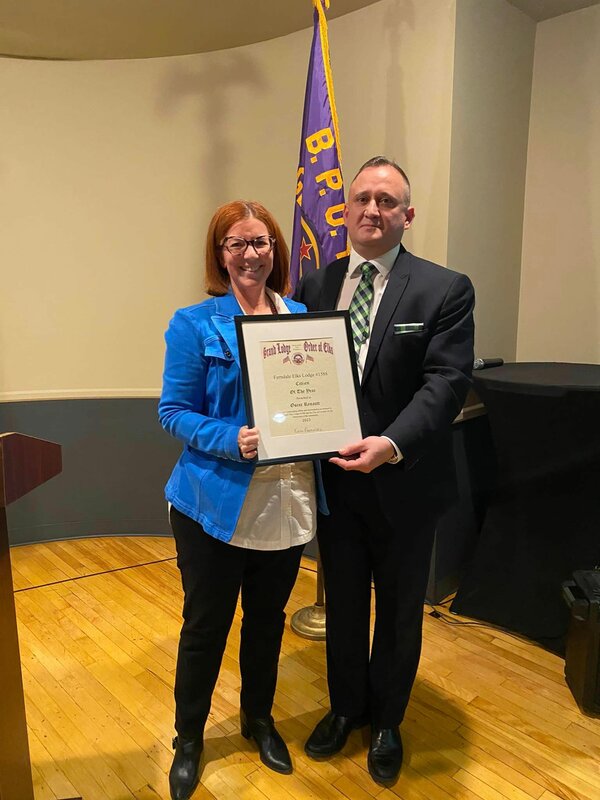 And last but not least, the Citizen of the Year, Oscar Renault, was awarded by Mayor Melanie Piana. One of Oscar's many tremendous qualities and achievements in Ferndale has been his advocacy for the LGBTQIA+ community. Oscar has timelessly worked to uplift the voices of the LGBTQIA+ community and minimizing voices of hate. Although, Oscar did receive the greatest honor of all—the honorable banana phone, generously passed on into history by our own Mayor Melanie Piana.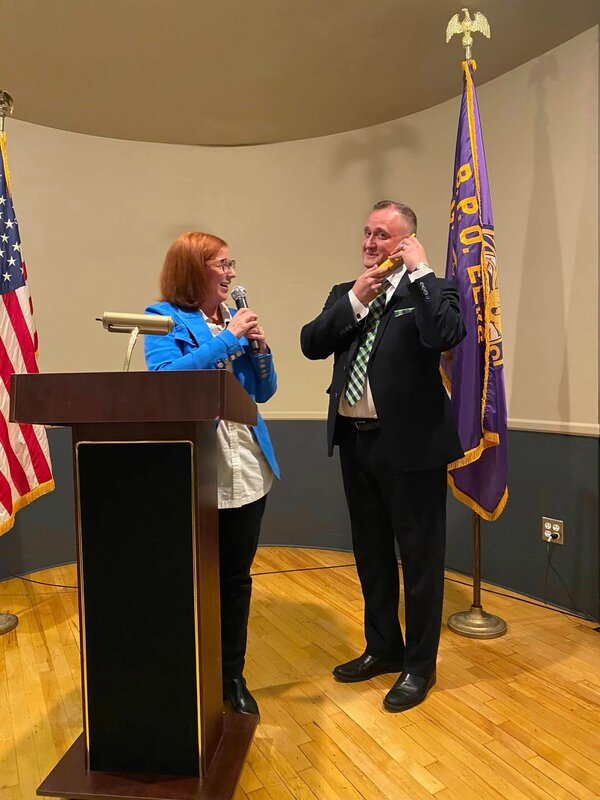 Congratulations and thank you to all of our amazing City leaders!
We couldn't be more grateful. And of course, thank you so much to the Elks for such an incredible experience—something we look forward to every year.